The Modern Cloud Cost Management and Observability Tool for FinOps
Finout combines Cloud Providers, Data Warehouses, and CDNs
into one mega bill, enabling an unparalleled business context
view of your cloud spend with no heavy lifting in minutes.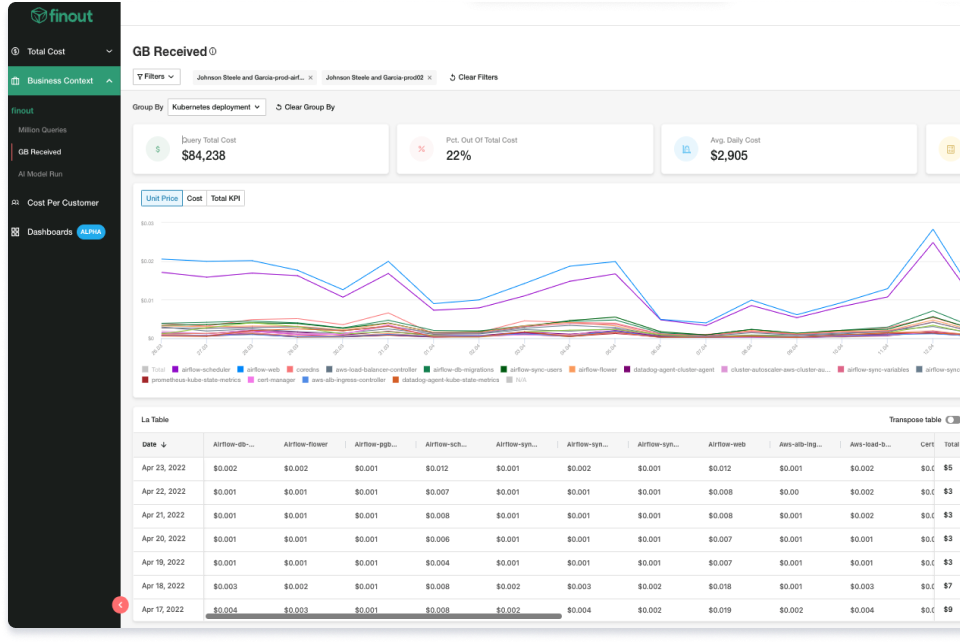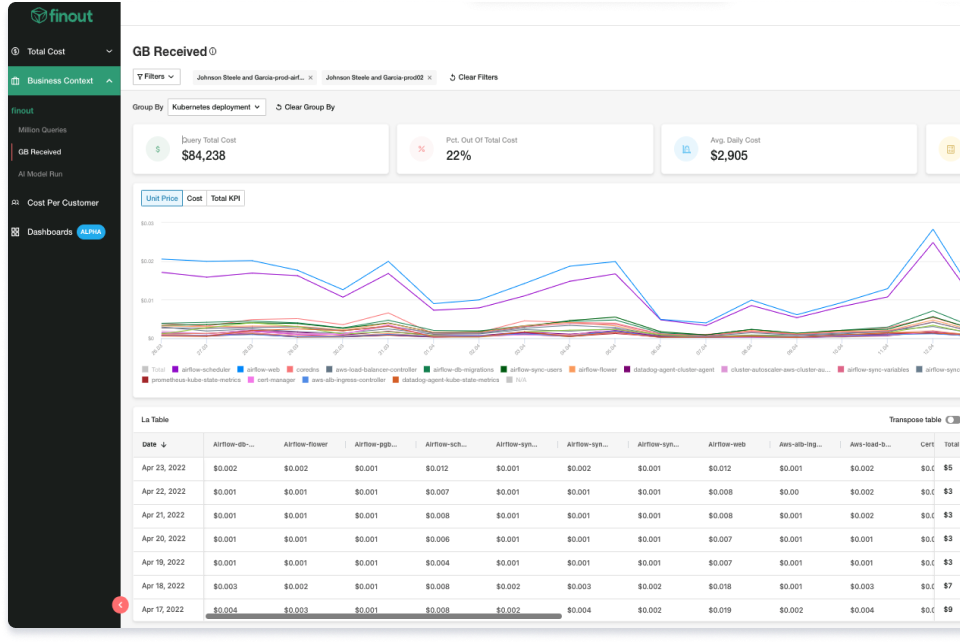 Finout Integrates with your multi cloud environment, no matter how complex it is, to
correlate and analyze cost into business KPIs, wrapped up as a modern-day ERP system.
Our Customers
All in one
AWS, K8s and Snowflake cost in one platform.
Quick onboarding
Onboard in minutes - No SDK's. No API's. No agents.
Cost Per Customer
From Absolut cost to Cost per Customer in minutes
Pricing
Pricing will never be connected to the percentage of the bill.
Integrations













How does it work?
Throw us your bills. We will parse them and make them available for you to query and visualize. AWS? sure why not. Kubernetes? Of course. Snowflake? why not. Datadog? naturally. Challange us, tha't why we've created Finout

Forget about absolute cloud cost. See the cost of what you are utilizing and not only what you are paying for. For example, view Kubernetes pods instead of EC2 instances and DynamoDB indexes. Finout can give you one unified language the entire company can talk in, not only DevOps.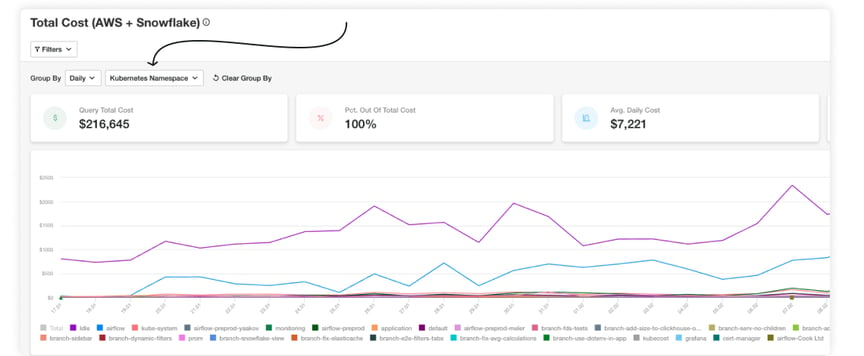 Track your cost over time with a matching KPI to understand how much you pay for each business unit instead of your gross total. When you are ready, Showback your cost per feature, segment, customer, or event to the teams across the company

Allocate your unit cost together with dedicated resources all the way back to your customer to understand what is your gross margin to each individual tenant.
Yeah.. It's awesome.