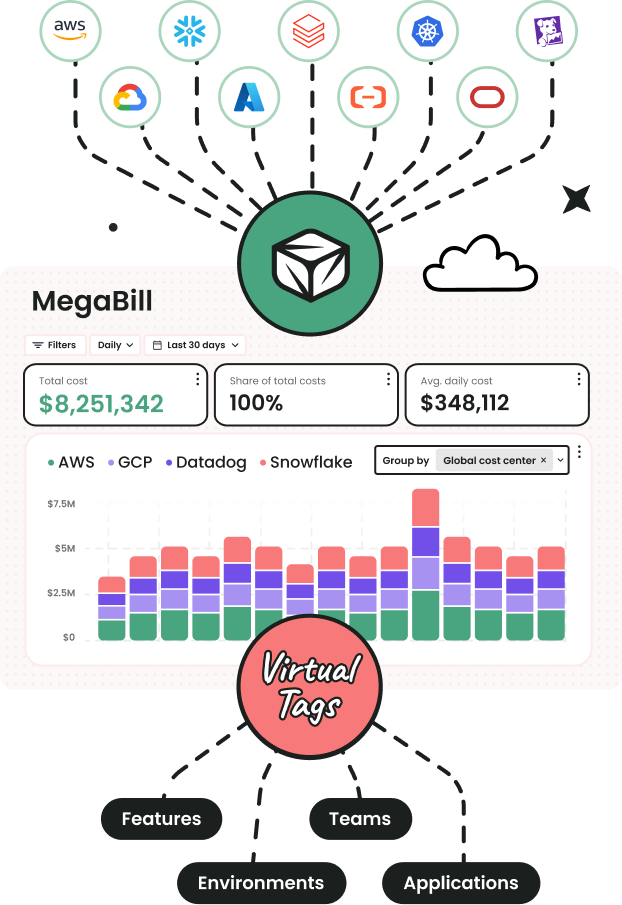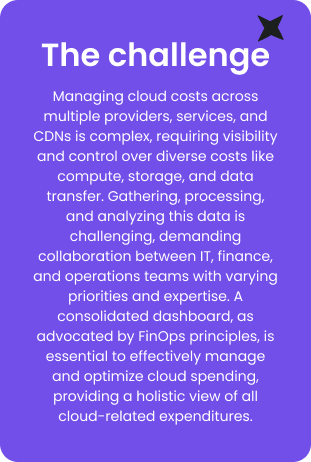 How does the MegaBill work?
Step 1
Step 2
Step 3
Step 4
5 minute,

seamless integration

Effortlessly add all your usage-based solutions and providers into the Finout platform. Our user-friendly interface ensures that you don't need any coding expertise or additional software agents. The entire integration process is streamlined and designed to be completed in just 5 minutes, allowing you to focus on optimizing your operations without delay.
View spend

at any granularity

Finout is designed to provide a comprehensive cost view of multiple cloud providers and services, all in one easy-to-use dashboard. With Finout, you can explore your spending at any level of detail, regardless of the complexity of your cloud environment. This clarity empowers you to understand not just what you're spending, but also why.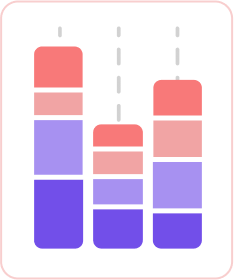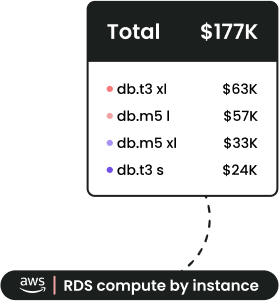 Allocate

spend

Allocate cloud costs effortlessly with Finout's MegaBill. Accurately assign costs using Virtual and Weighted Tags, eliminating relabeling of resources, enabling informed decisions on budget allocation.
Unparalleled

observability from day one

Seamlessly control cloud costs, boost profitability, and ensure accountability through Budgeting, Forecasting, Anomaly Detection, and customizable reports. These tools give you everything you need to optimize your cloud costs from day one. Leverage Finout's Cost Optimization Suite to cut your cloud bill by up to 60%.

Unparalleled observability

from day one

Easily monitor and enhance your cloud spend with complete transparency and control. Utilize robust tools such as Datadog, Databricks, MongoDB and more, all seamlessly integrated with your providers and Kubernetes. Boost cost efficiency, recognize spending patterns, uncover areas for improvement.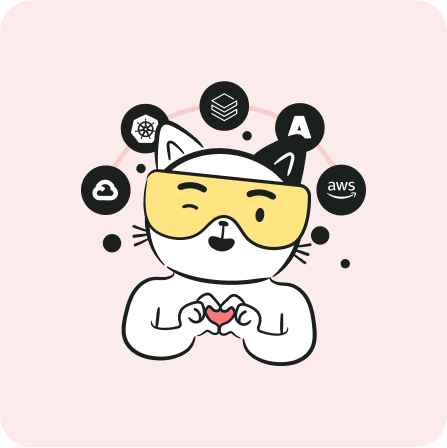 Introducing

the showback tool

Tagging is challenging, we know. With Finout's Virtual Tagging solution, you can instantly tag any item, using any cloud service or provider. Allocate 100% of your spend by team, environment, region, or other criteria without having to relabel the original resources.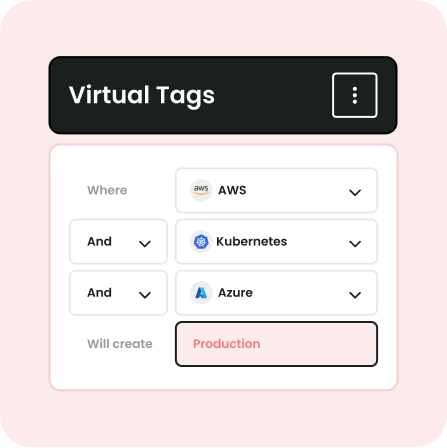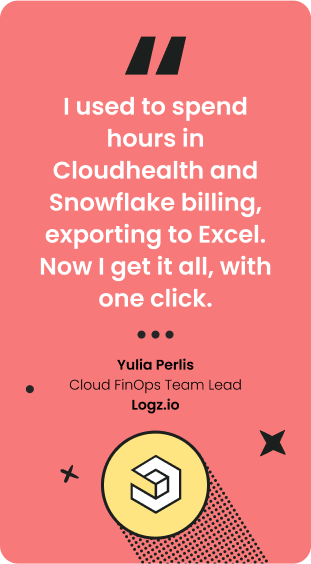 Cloud agnostic

protection

Uncover cost anomalies in your multi-tenant environment with granular insights into individual resource expenses. Set budgets and forecasts and analyze at any level of granularity to identify and address anomalies, optimize resource allocation, and efficiently manage overall expenses.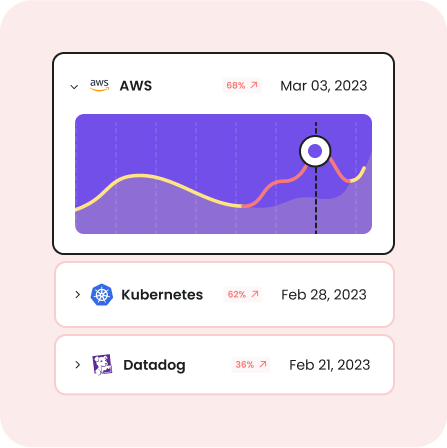 Cut up to 45%

of your spend

Maximize savings from day one with our Optimization Suite, integrated with AI in MegaBill. Use Finout's CostGuard to find waste, get tailored advice, and employ CostOptimizer to manage Reserved Instances. Easily assess RI usage and identify cost-saving opportunities.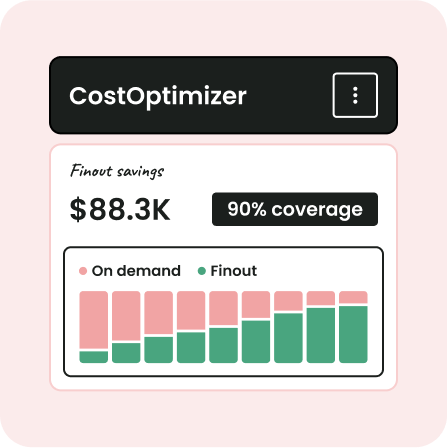 Get Started
Start managing and reduce your cloud spend without adding code