Trusted by companies worldwide
Build a Custom Dashboard for any department
Finance

DevOps

FinOps

R&D

C-level
100% accurate,

granular view for FP&A teams

Finout's platform provides Finance teams with custom dashboards tailored for analyzing cloud costs. These personalized views offer insights from broad overviews to detailed financial metrics, all sourced from their cloud spending data. This real-time information empowers Finance teams to make informed decisions, optimizing cloud costs for more efficient financial operations.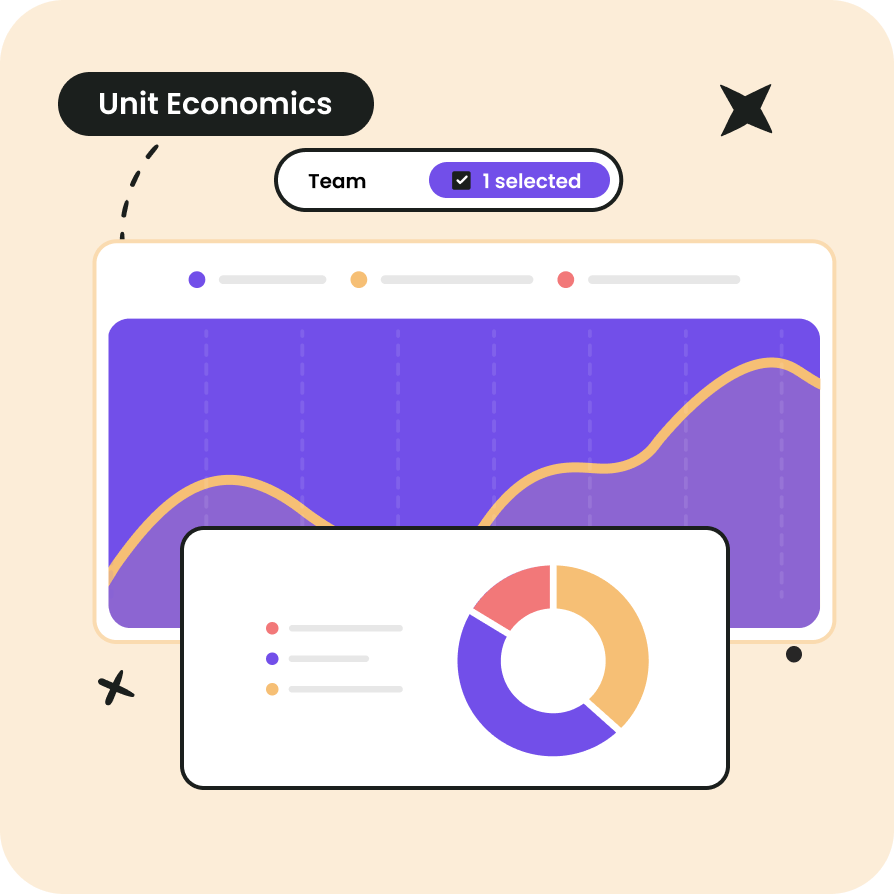 100% accurate,

granular view for DevOps

Finout's platform offers customizable dashboards tailored for DevOps requirements. Users can define granularity levels, from overarching views to detailed metrics. Compatible with all major public cloud providers, our dashboards provide real-time insights, ensuring streamlined cloud operations and integration for DevOps teams.
The ultimate

FinOps dashboard

Finout's platform delivers customizable dashboards designed for FinOps teams. Users can adjust granularity, accessing both macro-overviews and intricate financial metrics. Integrated across all primary public cloud providers, our dashboards ensure accurate financial insights and effective cloud cost management.
Increase accountability

with our R&D dashboards

Finout offers specialized dashboards tailored for R&D teams, emphasizing cost management and accountability. Users can delve into detailed financial metrics, tracking R&D expenditure across all primary public cloud providers. Our dashboards foster transparency, ensuring each team member is accountable for their allocated resources and budget.
The dream view

for any C-level executive

Finout's platform features dashboards meticulously designed for C-level decision makers, prioritizing cost clarity and strategic oversight. By integrating data across all major public cloud providers, these dashboards present concise financial metrics, enabling informed budgetary decisions and fostering corporate financial accountability at the highest levels.
Customize or create:

Finout dashboards, your way

Finout's platform provides the tools to either customize existing cloud cost dashboards or create new ones from scratch, tailored to specific requirements. Integrated with all primary public cloud providers, it ensures precise financial metrics are displayed, allowing for detailed cost analysis and allocation based on user-defined parameters.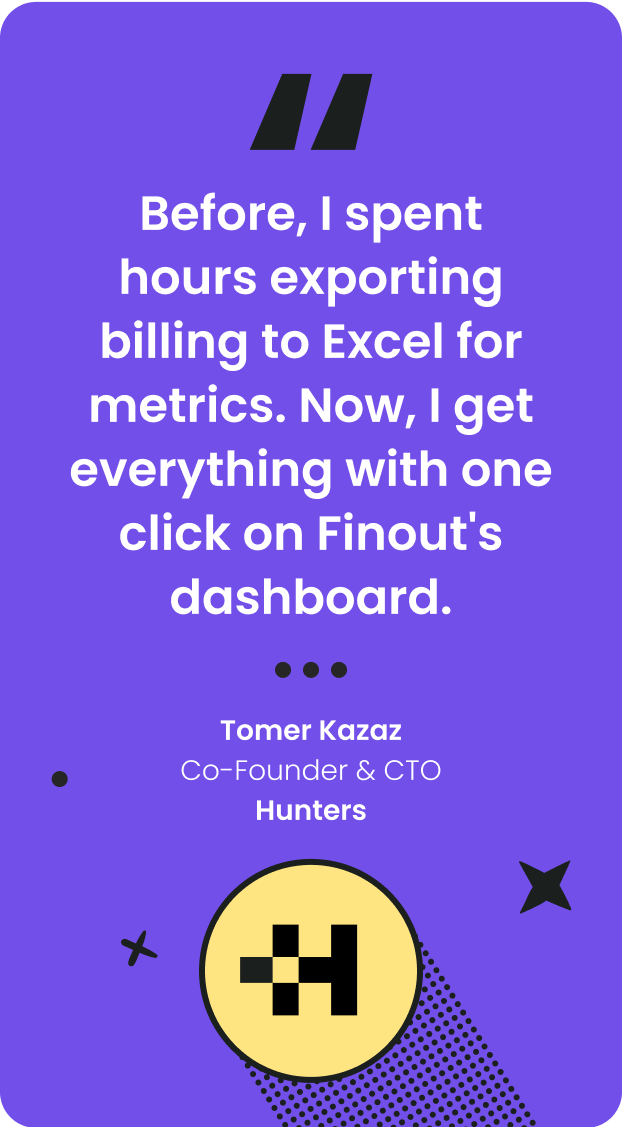 Unit Economic

widgets

Finout's platform offers an integrated "unit economics" widget, allowing users to embed and display key financial performance metrics within any dashboard. This ensures real-time visibility into unit costs and revenue metrics, facilitating data-driven decision-making across all dashboard views.
Cloud based

forecasting

Finout's platform includes a versatile forecasting widget, enabling users to integrate predictive cost analytics into any dashboard. Compatible across all major cloud providers, this widget can be tailored to forecast expenses for specific services, unit costs, teams, or features, providing granular insights into future financial trends and allocations.
Get Started
Start managing and reduce your cloud spend without adding code