Manage & Optimize

cost for AWS & EKS in one dashboard

Finout's platform monitors, manage, and reduces your AWS and Kubernetes cost in one dashboard. From immediate cost optimization and anomaly detection to Cost per Customer, features and events, Finout is a holistic cost solution.

all without changing code, restructuring tags or adding an agent.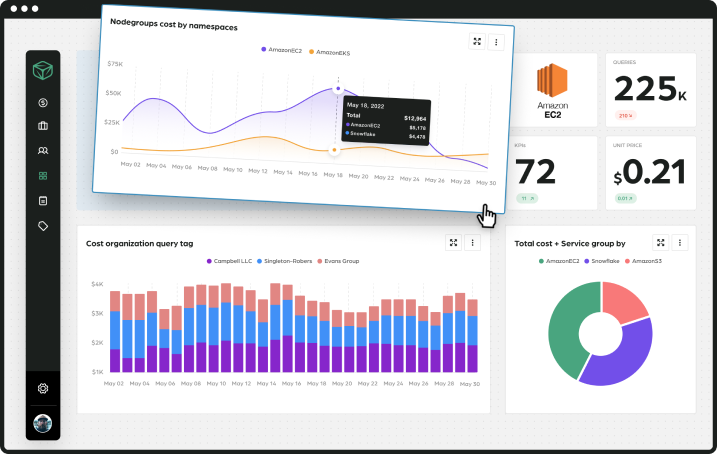 Finout's
main features
AWS, GCP, K8s, Datadog, and Snowflake cost in one platform
Onboard in minutes - No SDKs, No apis. No agents
Customize dashboards, build reports and customize alerts
See your cost alongside your usage in Datadog
Showback spending to your teams